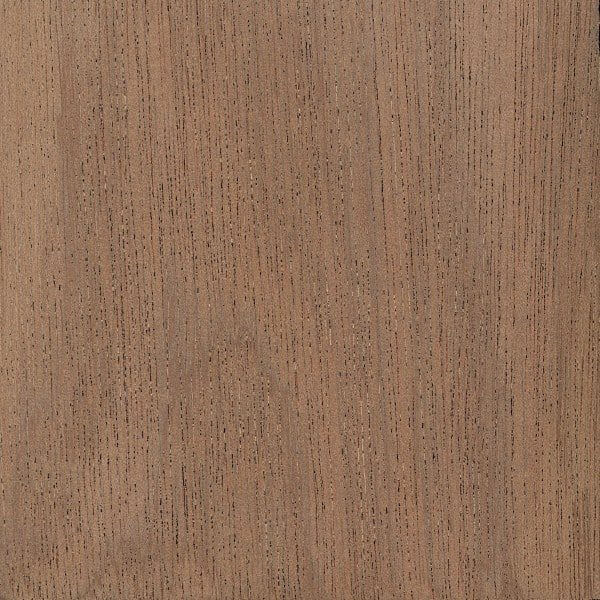 Sipo
Entandrophragma utile
Woodworkers looking for genuine Mahogany have had little luck for their efforts.  Long a favoured and revered wood, over harvesting has limited supplies and raised the price.  Suppliers have answered the demand for genuine Mahogany by offering up many substitute species.  Sipo is one those woods, and it is gathering favour among woodworkers looking for the Mahogany look without the Mahogany price.
Sipo is native to tropical Africa and is closely related to Sapele.  Both are members of the Meliaceae family which includes the true Mahoganies.  Sipo can grow big.  Heights of 180 feet with diameters approaching 6 feet are not uncommon.  Dimensional lumber from these large trees will include thick stock (12/4 and 16/4) with decent widths in addition to more common sizes.  Large live edge slabs are increasingly available as well.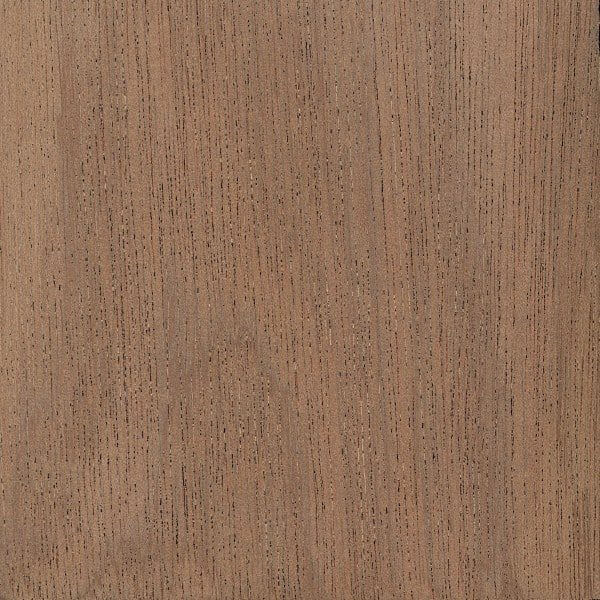 Sipo
Sipo end-grain
Sipo must be dried carefully at a measured pace. Drying too quickly will result in twisted lumber with internal shakes. Once dry, it is considered to have moderate stability. Sipo is a diffuse pored wood which results in wood with a uniform medium texture. Sipo is also a durable wood, suitable for exterior applications.
When freshly cut, the heartwood is a pinkish brown which ages to a reddish-brown tone. The sapwood is distinct with a pale white colour. Some of the medullary rays are darker in colour which adds some visual interest to the wood. The grain is interlocked which will produce a ribbon stripe when quarter cut; however, the ribbon stripe is not as organised as the stripe typically seen in Sapele. In fact, Sipo lacks the variety of figure types such as curl, blister and pommele that are common in its sister wood, Sapele.
Sipo is, for the most part, easy to work with. Interlocked grain can present challenges when planing or using a router. Using a 15-degree cutting angle on your tooling and monitoring cutting and feed rates will help minimise tear out. It glues wells and, of course, predrill before nailing and using screws. Sipo takes all types of finishes well, but the grain will have to be filled if you want that glass smooth surface on your project.
Sipo is commonly used for furniture, cabinets, boatbuilding and architectural millwork. It is sliced into decorative veneers and is used to make plywood cores. It has also been adopted by luthiers to make guitar backs and sides. You can also use it for flooring and all sorts of turned objects. Given its durability, Sipo is also used for exterior door and window frames.
Since it is marketed as a Mahogany substitute, how does Sipo compare to the real thing and the other Mahogany substitutes? Compared to Khaya and Sapele, Sipo is closer to genuine Mahogany in strength and density. This results in Sipo sharing similar workability characteristics with genuine Mahogany.
Appearance wise, flatsawn Sipo has an uncanny similarity to genuine Mahogany. It can be very difficult to tell the two species apart. Also, unlike Kyaya (African Mahogany) which is a grouping of different species with different characteristics, Sipo is sold as a single species. This means there is more visual uniformity when buying Sipo.
Sipo is less expensive than real Mahogany and that is real factor when choosing a type of wood for a particular project. Sipo is not on the CITES list but is on the UCN Redlist; however, there are reports that forestry practises today are better and Sipo populations are beginning to stabilise.
In the end, the decision of which wood to use rests with the woodworker. If you build 18th century reproductions, you're going to use genuine Mahogany. Sipo is perfect for the woodworker who likes to build pieces inspired by Genuine Mahogany but with a modern interpretation. Of course, you can always forget the debate about Mahogany substitution and use Sipo for its own inherent charm.
More about Sipo
Last modified: July 20, 2022
---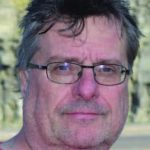 Peter Mac Sween - [email protected]
Peter's woodworking journey began with a career in carpentry followed by a decade buying and selling veneer. His spare time is spent abusing his guitars and exploring the great outdoors.
---
More woods to explore
Tamarack
African mahogany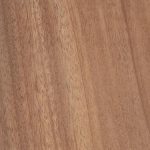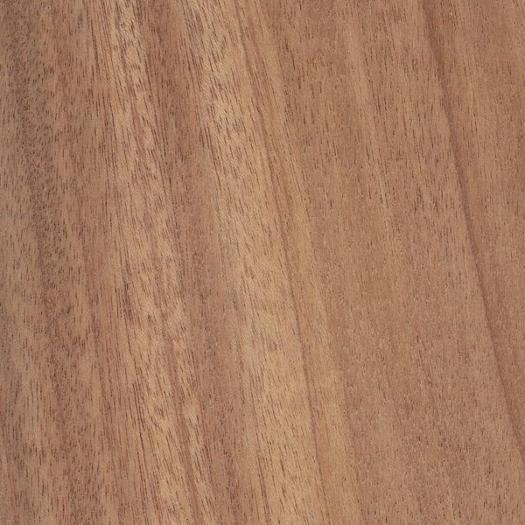 Southern yellow pine