When feeding the material through the saw using a panel sled, you push on the workpiece, not the sled. If you are cutting a lot of narrower stock, then make your sled with the fence on the side closest to you, and push on the sled to feed the stock through the saw.
By adding a few extras to your sled you can make it safer and more versatile. Screw a 3/4″ thick x 1″ high piece to the lower fence. That will allow you to clamp on a stop or to make one that tightens on with a thumbscrew (or equivalent). It also allows for multiple cuts of the same size.
A toggle clamp fastened to your fence helps to hold the workpiece.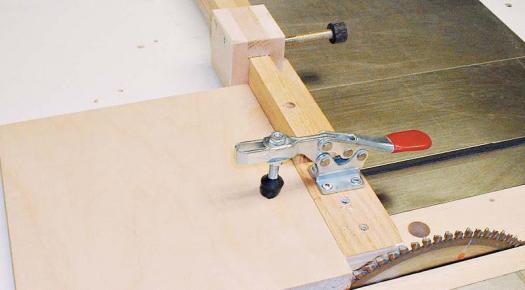 Sometimes you will run into a project that requires many pieces cut to the same size, but at an angle. This can also be done by attaching a temporary fence to the sled.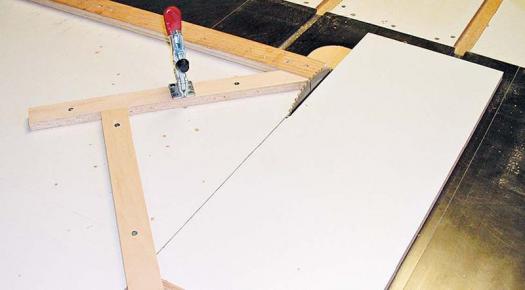 To keep the cutoffs from just dropping after being cut, you should also make a support with a bottom runner to keep it close to the blade without moving. This makes the job much safer when crosscutting.