Before using the Woodpecker Spline Jig it needs to be assembled – which takes about 15 minutes. Overall, the jig is well machined from steel and aluminum. The kit comes with four UHMW glide strips that you apply to the base and side of the legs. Once assembled, all adjustments can be made with tool-free knobs. My only dissatisfaction is with the molded flip stops. I find them small and flimsy with a tendency to shift, especially when using large frames.
There is both a wide and narrow setting for the tracks – switching between them is easy. For frames 16″ and smaller use the wide setting – mitred corners will be just off the surface of the table saw. Otherwise use the narrow setting, which raises the mitred corners above the legs allowing the frame to extend outside the spline jig.

Cutting the slots for spline joints with this jig is about as easy as it gets.  You begin by marking out the location of the slots on your frame – you only place registration lines on one corner.
Place the jig on your table saw, aligning the "0" mark on the jig scale with the centre of your saw blade.
Place the frame on the jig, align one of the registration lines with the saw blade and snug up the flip stops.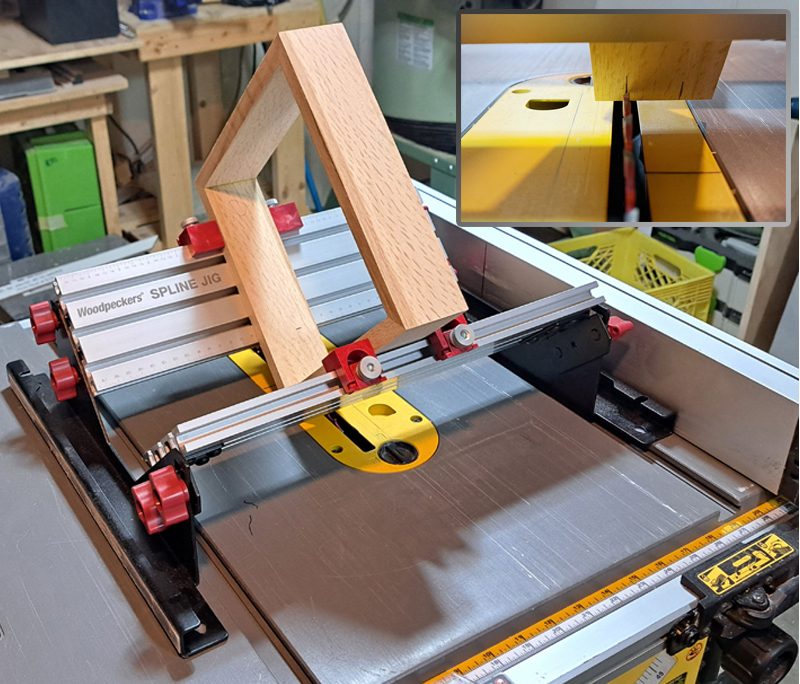 Raise the saw blade to the cut depth. I set the blade to cut between 1/2 and 2/3 of the joint.
Cut all four slots. You want to maintain enough pressure to ensure the jig runs consistently along the fence.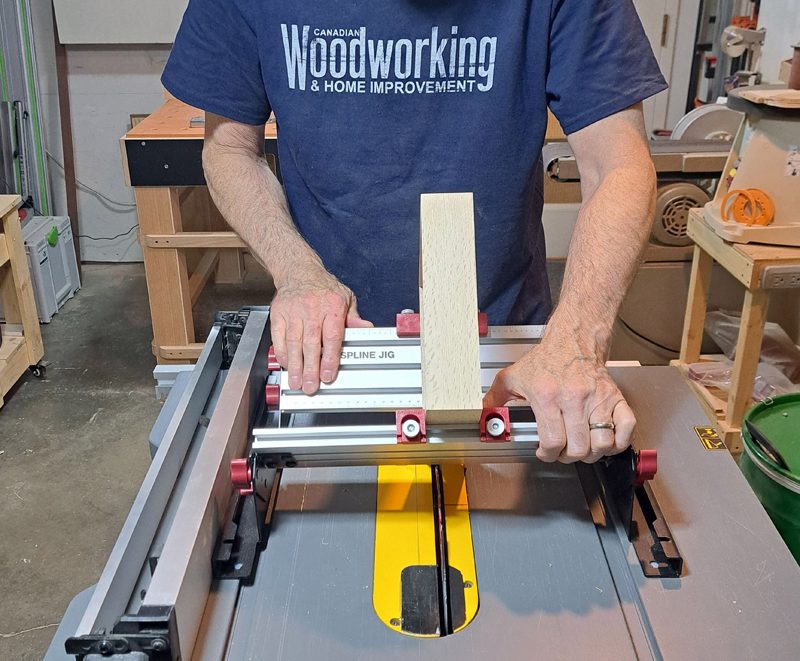 Flip the frame over and cut the other slots.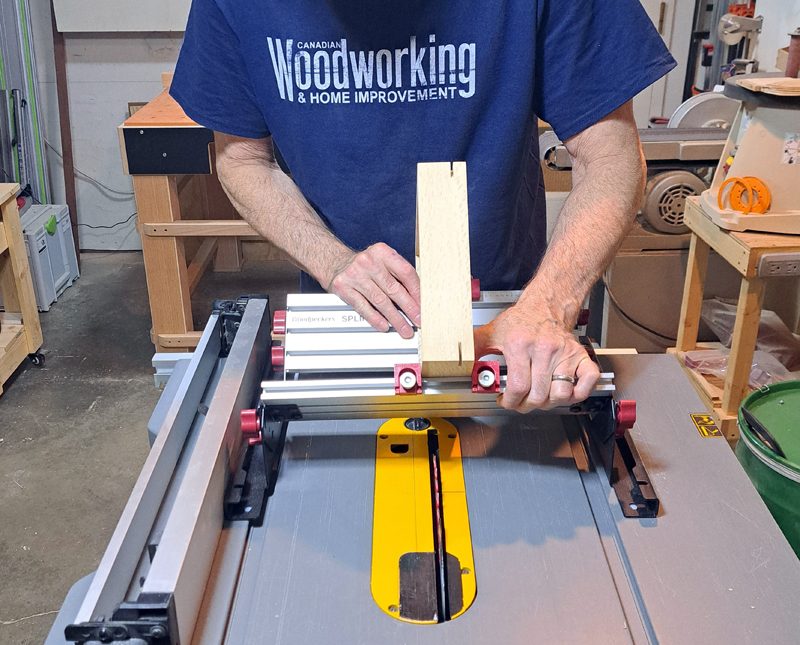 Perfectly cut spline slots.
All you need to do now is mill some splines and glue them in place. If you're looking for extra strength in the joint, the grain of your spline should run at right angles to the joint, otherwise the spline's grain can be in-line with the joint. For a subtle look mill the splines from the same wood as the frame. For a bolder look use a contrasting wood for the splines.
If you use spline joinery on a regular basis, then you'll want to give the Woodpecker Spline Jig serious consideration. The smooth-sliding legs ensure precise cuts while the centring line on the tracks makes it super easy to align your saw blade (or router bit) with the slot registration lines. And the tracks are adjustable to accommodate large large frames.