Small scale work is better done with small tools. At 1-1/2″, 2-1/2″ and 3-1/2″ these three Veritas layout squares fit the bill nicely. They can be used for marking and checking right angles, laying out angles up to 90° and for joinery work such as marking tail boards for dovetails and laying out cutlines for mortises and tenons.
They're made from solid aluminum and have a matte anodized surface. The scale (either Imperial or metric) is laser etched on both sides. On the Imperial model that I use the scale is in 1/16″ increments while the protractor scale is in 1° increments. The 1/8″ markings are slightly longer than the 1/16″ markings and the 1/4″, 1/2″ and 3/4″ markings are a tad longer n turn than the 1/8″ markings. This makes it easier to mark out dimensions – but I do wish the marking were longer.
The 3-1/2″ model is about half the size and a quarter of the weight of a 6″ try square, making it a lot nicer to carry around in pants pocket or shop apron.
A really nice feature are the offset ledges on the base – which makes it very quick to lay out 1/8″ and 1/4″ registration lines on the edge of stock.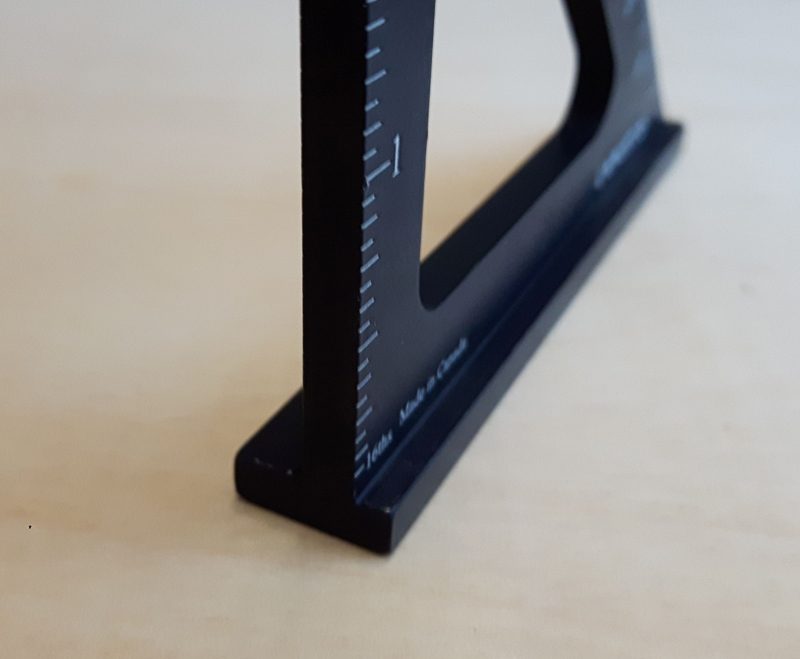 In a pinch you can use the square to mark out any angle up to 90°.
In between furniture projects I like to make small keepsake boxes and find that the 3-1/2″ square works very well for me. The 1-1/2″ square is a cute little thing, but somewhat impractical for my size of paws, though I think it would be a great gift for a youngster just getting into woodworking. Or thread it on a leather cord to hang around your neck as a talisman.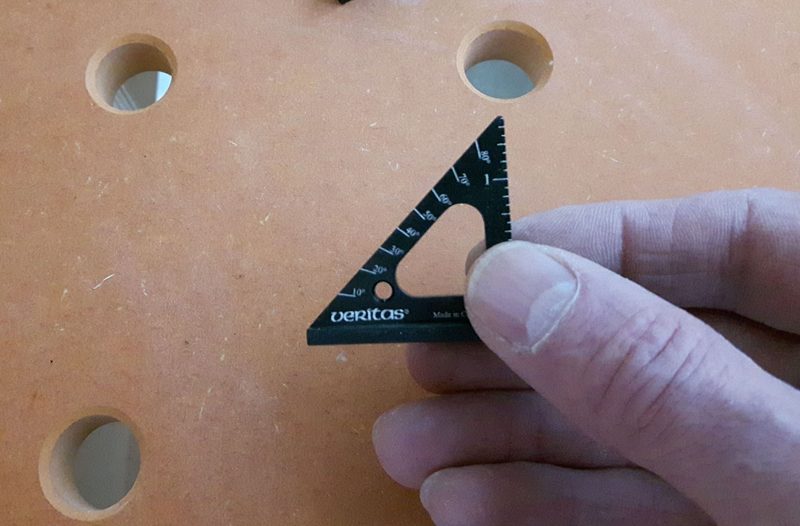 At $22.50 for the larger square and just under $15 for the 2-1/2″ model these are cheaper than a night out with the lads, and they'll last a lifetime (given due care). They might seem a bit gimmicky at first glance, but they're both eminently convenient and practical for small scale wood work.