Company News
BESSEY S-10: The "take me anywhere" vise
The Bessey S-10 portable mini-vise clamp is ideal for holding flat, round, rectangular and odd shaped objects. The non-marring jaws are glue resistant and provide up to 4″ of clamping capacity. You can attach the S-10 to flat work surfaces using the two included TK-6 table clamps.
With guide rods installed, the S-10 mini-vise is ideal for small jobs that need parallel clamping.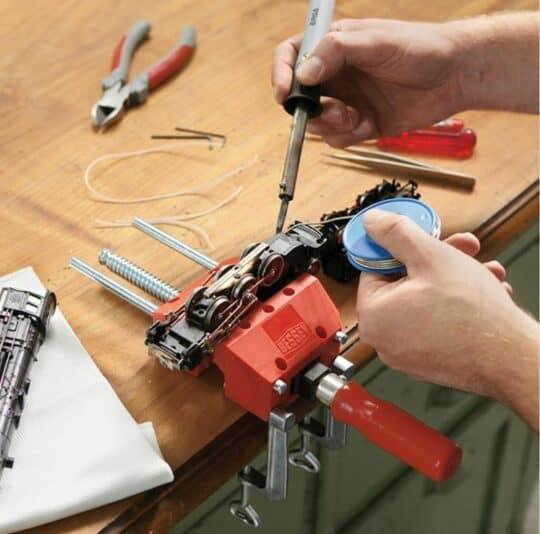 When the S-10 is used without guide rods, the clamp is a useful tool for clamping at angles.